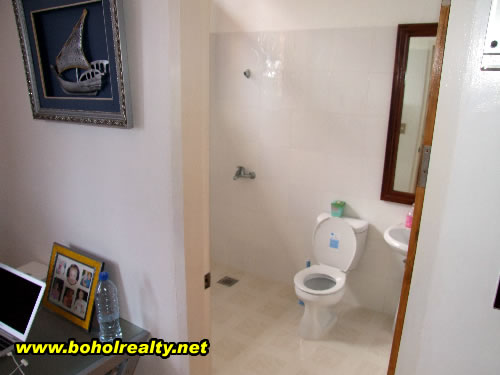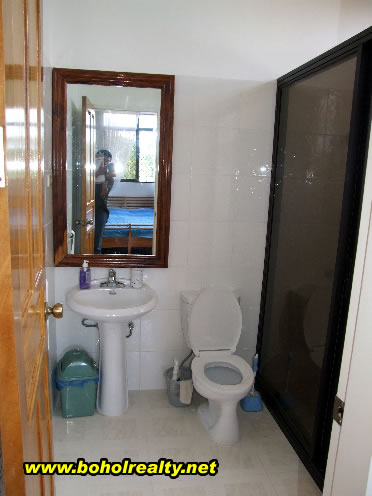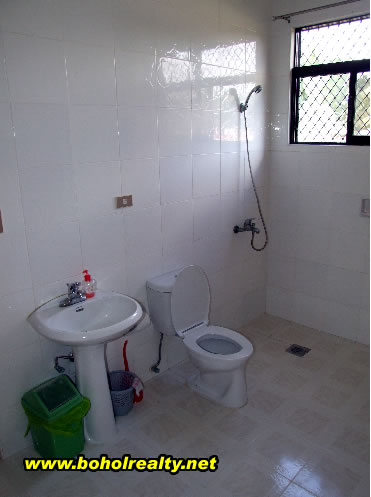 Property code:
JAB
Location:
Barangay Tawala, Panglao, Bohol (Near the ALONA beaches)
Price:
Php 90.0 M
(Ninety Million pesos)
Total land area:
25,839.00 sq. meters
Notable improvements:

Two residential buildings, swimming pool and potable deep well water source.
Features: This elegant sprawling estate has two residential buildings with swimming pool and a potable deep well water source. It is located near the famous beaches in Alona with a quiet neigbohood and very accessible which is situated along the major circumferential highway of the island. This property has many investment potential one of which is it can be converted and expanded into a full size resort hotel or the sprawling 2.58 hectare area makes it also ideal for a condo concept resort style development.
House 1
Bedrooms:

5
(includes the large master's bedroom with viewing balcony)
Toilet and bath:

5
Garage:

fits 2 vehicles
Added features:
1) Wide entrance lobby and hallway
2) Laundry room
3) Family activity area with viewing balcony
(2nd floor)
4) Clean storage area
(2nd floor)
5) Covered patio
6) Full size kitchen with breakfast area
House 2
Bedrooms:

4
Toilet and bath:

1
Added features:
1) Wide front porch
2) Mini function nook
(2nd floor)
Other facilities and appurtenances:
1) Concrete & steel perimeter fence for the two gated individualy enclosed areas.
2) Swimming pool.
3) Potable deep well water source with both gravity and pressure supply feed.
4) Centralized location for A/C condesing units.
5) Covered food/beverage preparation area and bar.
6) Wide lanscaped lawn.
7) 11 fruit bearing mango trees.
8) Enclosed structure for power generator (switched & connected for live feed)
I
For inquiries contact:
Cell:

+63 0929-274-1111

(SMS)
Tel Canada:

+1 (587) 892-8578
Tel US:

+1 (626) 248-7304

(voicemail)
E-mail:
boholrealty@gmail.com
Skype:

festrera
www.boholrealty.net, www.boholrealty.com - copyright 2007-2013, All rights reserved