Property code:
JBK
Location:
Barangay Tawala, Panglao, Bohol (near the ALONA beaches)
Lot area :
30,004 sq.m.
Price:
Php 45,000,000
(Forty five million)
Features: Property is situated along the main access higway of Panglao island in a quiet neigborhood yet only 3 minutes away to the burstling Alona beaches. The lot size and shape is ideal for condo, townhouse, resort or mix type of development.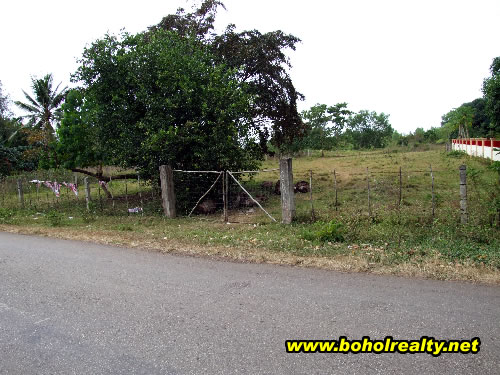 Frontage view of the lot
I
for inquiries please contact Ferdie Estrera:
Cell:

+63 0929-274-1111
Tel:

+63 (038) 501-5767
Tel:

US +1 (626) 248-7304
E-mail:

boholrealty@gmail.com
Yahoo Messenger:

ferdiebohol
i
www.boholrealty.net copyright 2007-2010, All rights reserved