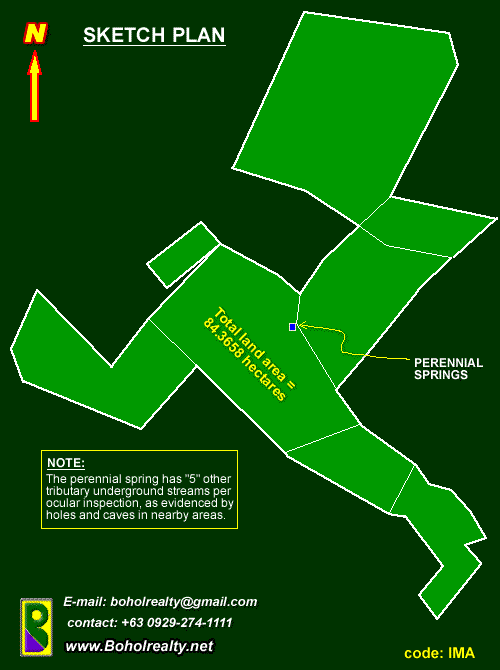 Property code:
IMA
Location:
Barangay Calatrava, Carmen, Bohol
(few kiometers away from Chocolate Hills)
Total land area :
84.3658 hectares
Price:
Php 40.0M
(Forty million)
Features: A solid land area of 84.3658 hectares makes it ideal for a golf course development as well as a resort or an exclusive community living. The perennial spring located in the middle of the land will support the greenery for the suggested development. This property is situated in the municipality of Carmen a few kilometers away from the world famous Chocolate Hills.
I
for inquiries please contact Ferdie Estrera:
Cell:

+63 0929-274-1111
Tel:

+63 (038) 501-5767
Tel:

US +1 (626) 248-7304
E-mail:

boholrealty@gmail.com
Yahoo Messenger:

ferdiebohol
i
www.boholrealty.net copyright 2007-2010, All rights reserved